As of August 2011people have visited this site
Web Counter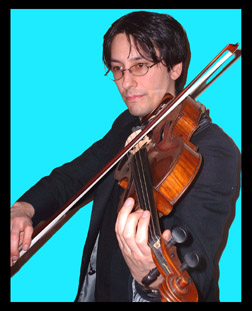 My-Self-Indulgent-All-About-Me-Me-Me-Online-Resume
Kenji Fuse
Principal Viola, Victoria Symphony Orchestra
Viola Soloist and Chamber Musician
Award-Winning Composer
Click here to listen to Kenji's music
Click here to listen to bands Kenji has played in
Link to the Victoria Symphony Website
Listen to Kenji's private music (requires password)
Upcoming Events:
Harold In Italy with the Victoria Symphony, 2018
Mozart's Sinfonia Concertante, with Tori indsay, violin, and the Victoria Symphony, conducted by Joey Pietraroia. April 1, 2017
Past events
-Sitkovetsky's string trio arrangement of Bach's Goldberg Variations, with Jonathan Crow and Laura Backstrom, summer 2012
-Recording the Brahms g minor Piano Quartet with Lorraine Min, Terry Tam and Laura Backstrom, 2012
-Commission to write a piece for Bass Clarinetist Gordon Clements; premiere scheduled for Oct. 2011
-Franck Piano Quintet, with Lorraine Min, Terry Tam, Julian Vitek, and Laura Backstrom, Eine Kleine Summer Music Festival, 2011
-BC premiere of the Jacques Hetu Viola Concerto, May 2011, with Alain Trudel and the Victoria Symphony
-Favourite Classical/New Music Performer Award at the 2011 Monday Magazine M Awards
-performance of Harold In Italy by Hector Berlioz, with Orchestra Toronto in Feb., 2010, Toronto, Ont.
-Metapop performs "Kink Suite" by Fuse, Alix Goolden Hall, Victoria, 2009
-Metapop performs their takes on the music of Dan Boeckner at Logan's Pub, 2009
-The Victoria Symphony, conducted by Tania Miller, performed Kenji's orchestral arrangement of the Wolf Parade song "I'll Believe in Anything", 2008
-premiere performance of Fuse's "Douce Dame Jolie Variations", by the Goolden Trio, Eine Kleine Summer Music Festival, 2008
-In 2007, Kenji received the cheeky Only In Victoria Award from Adrian Chamberlain at the Times-Colonist:
"Only in Victoria Award -- Victoria violist Kenji Fuse staged Violapalooza, a concert to raise money for [the] Island Biodiesel Co-op. As part of the event, Fuse -- whose 1976 Mercedes runs on sushi restaurant waste oil -- demonstrated to a rapt audience how to make a litre of biodiesel. Then he played his viola." (Adrian Chamberlain, Times-Colonist)
-performance of the Fuse Viola Concerto with the Victoria Symphony, in Feb. 2005, with Yannick Nezet-Seguin conducting the Victoria Symphony "...delectable...a splendid performance...", Deryk Barker, Victoria Times-Colonist
Kenji Fuse currently holds the position of Principal Viola with the Victoria Symphony, and is director of the Metapop Ensemble. He has played with the Royal Liverpool Philharmonic, the BBC National Orchestra of Wales, the London Concert Orchestra and the Toronto Chamber Players.
Kenji has received numerous awards, from the University of Toronto, the Banff Centre for the Arts, the National Youth Orchestra, the Canada Council, and the BC Arts Council.
copyright © 2000-2017 All Rights Reserved Worldwide
Link to my Biodiesel site